September 11, 2018

242 views
"What can Brown do for you?" Or better yet, for the environment?  UPS is rolling out electric delivery trucks.  In London, an electric truck is already delivering packages and soon UPS will debut a pilot fleet of custom trucks equipped with additional features.  In a handful of cities the company is already using electric tricycles and last December they ordered 125 electric semis from Tesla.  New infrastructure and smart grid technologies will assist the company's goal for one in four vehicles to use alternative fuel or technology by 2020.  
Your UPS deliveries may soon arrive in electric trucks
Through its multiple partnerships with EV startups, the company is precipitating a sustainable transformation in the delivery industry.
Source:
www.fastcompany.com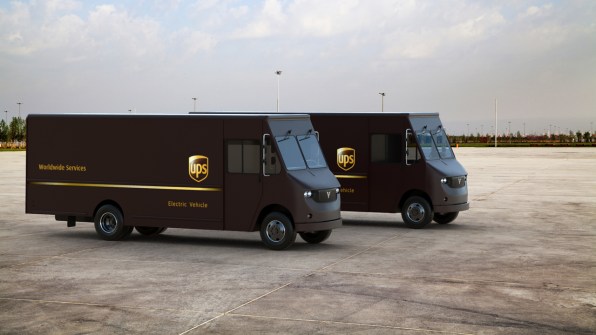 Thank Nevelyn for the Post!
Energy Central contributors share their experience and insights for the benefit of other Members (like you). Please show them your appreciation by leaving a comment, 'liking' this post, or following this Member.