December 19, 2018

358 views
The pipeline for US energy storage projects doubled this year, ballooning to 32.9 gigawatts, according to Wood Mackenzie Power & Renewables and the Energy Storage Association (ESA). California continues to lead in total pipeline, but Missouri, Mississippi, Nebraska, and Oklahoma are new states showing more interest in the technology. Also, more long-duration projects are coming online to support services such as capacity and load-shifting. What do you think about the uptick? How could the US further improve its energy storage?
US Energy Storage Pipeline Swells
The global leader in commercial intelligence for the energy, metals and mining industries, providing objective analysis and advice on assets, companies and markets.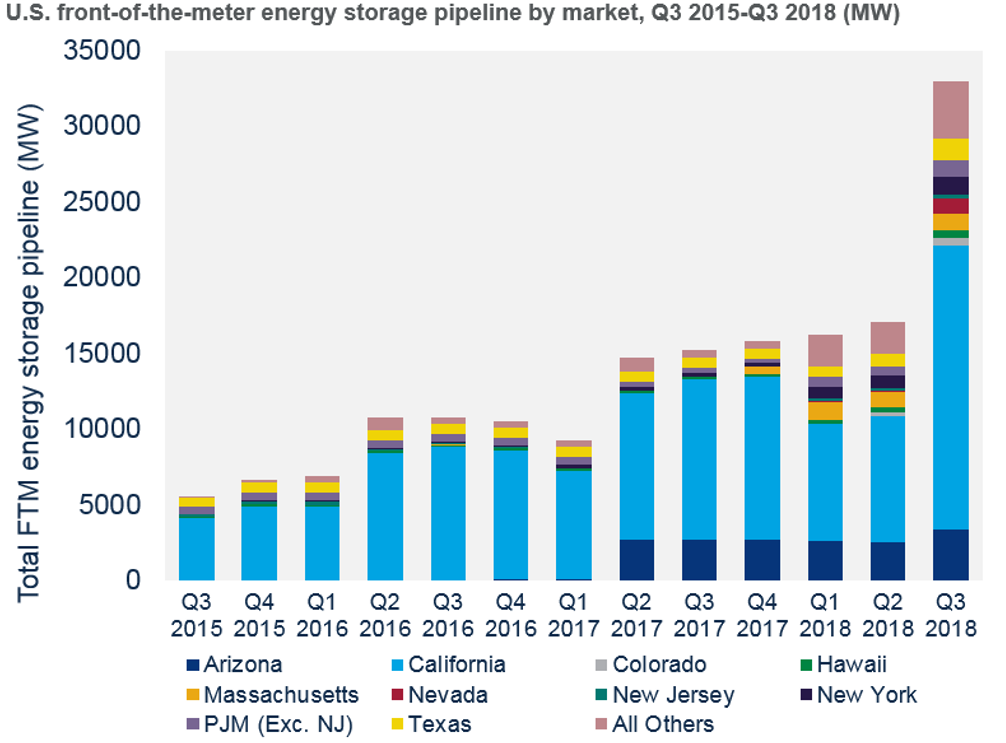 Thank Paul for the Post!
Energy Central contributors share their experience and insights for the benefit of other Members (like you). Please show them your appreciation by leaving a comment, 'liking' this post, or following this Member.