December 4, 2018

243 views
Located on the Oregon-Washington border at the terminus of the Pacific AC and DC intertie transmission lines, GridAmerica Holdings' proposed Goldendale project would help store and export the Northwest region's increasing wind power capacity to nearby states if constructed, according to a DOE EERE news release. 
Similarly, wind power capacity is on the rise in Wyoming. Absaroka Energy's proposed Banner Mountain project lies along the route of the proposed 500-kV Energy Gateway West transmission line. If built the pumped-storage hydropower project would store and enhance transmission of hydroelectric power by serving additional areas in the western and southwestern US.
Pumped Storage Projects Selected for Techno-Economic Studies
The DOE's OEERE chose two companies to join a team comprised of national energy lab researchers to carry out techno-economic studies for pumped-storage hydropower projects on the Oregon-Washington border and in central Wyoming.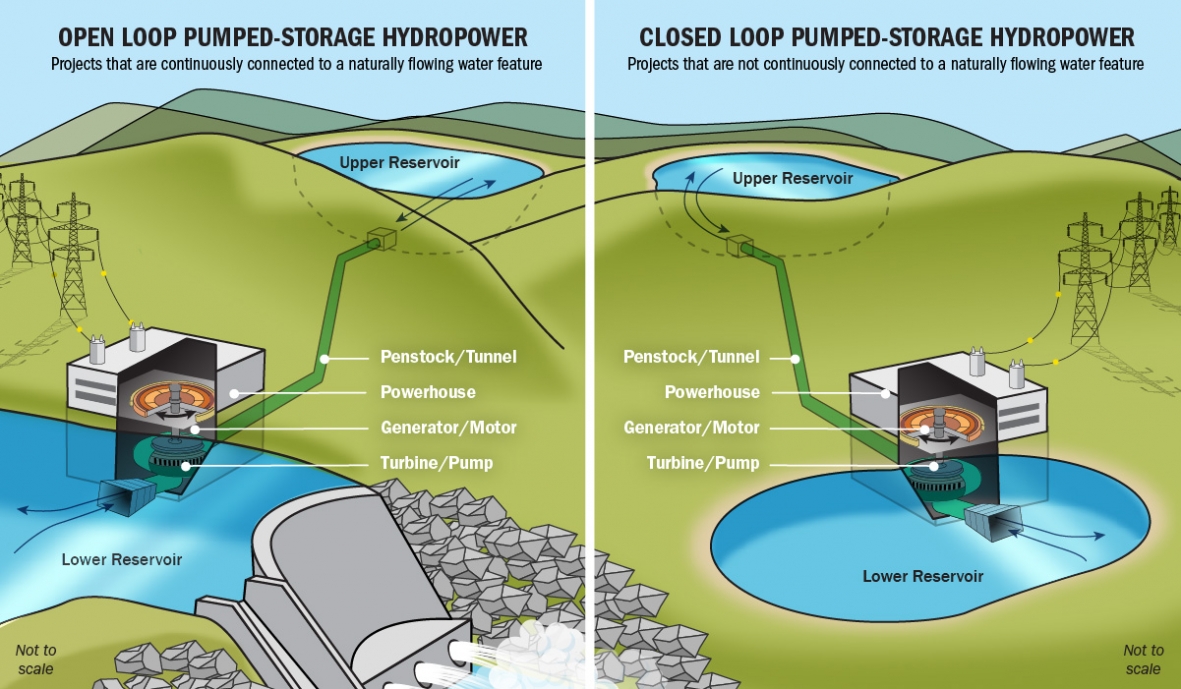 Thank Andrew for the Post!
Energy Central contributors share their experience and insights for the benefit of other Members (like you). Please show them your appreciation by leaving a comment, 'liking' this post, or following this Member.