Natural Selection and Artificial Intelligence Help Engineers Redesign the Power Grid > ENGINEERING.com
The electric grid is the most complex machine ever built. How can we improve it? Nature says, "Simplify."
Source:
www.engineering.com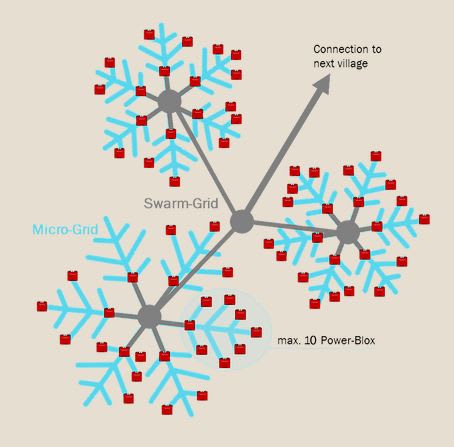 shared on February 4, 2018

206 views
A Swiss company has a simple device that could become the main component of a more robust, decentralized power grid. They're testing the Power-Blox in remote locations that have no grid access. Eventually, they'll scale up from microgrids to minigrids. 
The beauty is that the system is more friendly toward distributed generation and renewable energy and it's not dependent on a central controller. It's also based on swarm technology, inspired by nature.