Jun 4, 2019 10:44 am GMT

379 views
Duke is looking to grid-scale battery storage capacity to improve overall reliability, enhance efficiencies and support critical services during power outages, according to a news release. 
The battery storage systems will be able to serve as back-up power sources during outages, for examples. That's becoming increasingly important, and valuable, given the rising number and intensity of storms in Florida. 
Duke Florida also intends to maximize the value of the battery storage systems by using the stored energy to balance grid demand, better manage intermittent services, such as solar or wind power, increase energy security and defer tradtional, "wires-based" grid infrastructure upgrades. 
Duke Florida provided a summary of the three projects, Plans are to complete them by the end of next year. 
The 11-megawatt (MW) Trenton lithium-based battery facility will be located 30 miles west of Gainesville in Gilchrist County. The energy storage project will continue to improve power reliability using newer technologies.
The 5.5-MW Cape San Blas lithium-based battery facility will be located approximately 40 miles southeast of Panama City in Gulf County. The project will provide additional power capacity to meet our customers' increasing demand for energy. This project is an economical alternative to replacing distribution equipment necessary to accommodate local load growth. 
The 5.5-MW Jennings lithium-based battery facility will be located 1.5 miles south of the Florida-Georgia border in Hamilton County. The project will continue to improve power reliability through energy storage as an alternative solution to installing new and more costly distribution equipment.
Duke Energy Florida is investing an estimated $1 billion to construct or acquire a total of 700 MW of cost-effective solar power facilities and 50 MW of battery storage through 2022.
Duke Energy Florida to build its largest battery storage projects yet
Duke Energy Florida (DEF) May 3 announced three battery storage projects, totaling 22 megawatts of electrical power storage to enhance Florida's smart grid...
Source:
finance.yahoo.com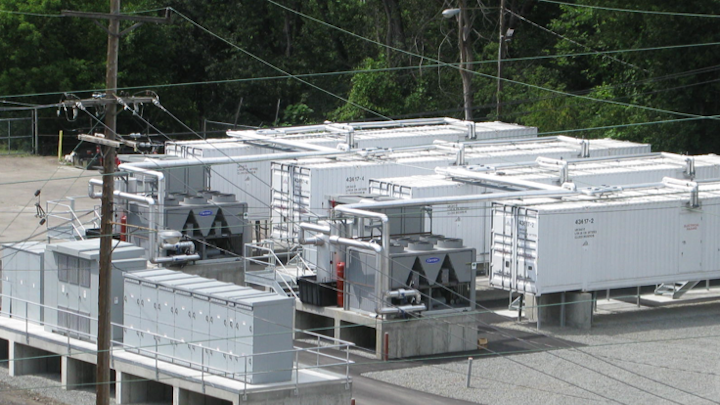 Thank Andrew for the Post!
Energy Central contributors share their experience and insights for the benefit of other Members (like you). Please show them your appreciation by leaving a comment, 'liking' this post, or following this Member.