Offshore wind cheaper than new nuclear
Figures from the government are seen as a milestone in the advance of renewable energy.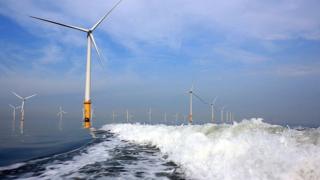 shared on September 13, 2017

128 views
Offshore wind in the UK is now cheaper than the cost to build Hinkley Point C, but energy officials say nuclear should not be counted out.
Two firms say they are willing to build offshore wind farms for £57.50 per megawatt-hour ($76.10) in 2022-2023 thanks, in part, to subsidies. By comparison, subsidies for the nuclear project are £92.50/MWh ($122.42). However, experts say nuclear is still necessary for the energy mix, but the price needs to be more competitive.
Do you think new nuclear projects can still feasibly be built?