January 12, 2019

543 views
The IoT Breakthrough Awards program recognizes leaders in like Connected Home and Home Automation, Industrial and Enterprise IoT, and Smart City technology. Connected Home winners included Smart Appliance Company of the Year: GE Appliances, a Haier Company; Heating nd Cooling Product of the Year: Rheem Manufacturing - EcoNet® Smart Thermostat; and Home Automation Company of the Year: Control4.  In the Industrial IoT category, the winners were Industrial IoT Company of the Year: Emerson; Industrial IoT Solution of the Year: Advantech Corp.; Industrial IoT Innovation of the Year: Cumulus Digital Systems, Inc. - Smart Torque System (STS); Public Safety Solution of the Year: Itron – Intels; and Industrial IoT Innovator of the Year: Johnson Controls. How much attention do you pay to such awards?
IoT Breakthough Recognizes Leading Solutions
Los Angeles (PRWEB) January 03, 2019 -- IoT Breakthrough, an independent organization that recognizes the top companies, technologies and products in the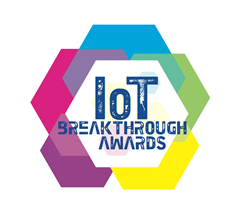 Thank Paul for the Post!
Energy Central contributors share their experience and insights for the benefit of other Members (like you). Please show them your appreciation by leaving a comment, 'liking' this post, or following this Member.