February 9, 2019

142 views
A long time ago, when I was a contractor, I developed this template for a Home Performance Company pro forma. I just found it again, to answer a question from an HP contractor who was wondering why I left the business. 
The secret is that it is way too hard to make money in Home Performance... and while you can't prove a positive with excel, you can prove something doesn't work, which is why I exited the business.
I hope this pro forma can help any contractor interested in the space make sure they know how to make money.
EFHPCProFormaTemplateBASIC.xlsx
Home Performance Company Pro Forma Template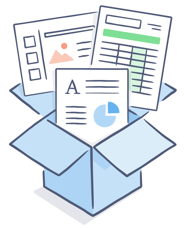 Thank Matt for the Post!
Energy Central contributors share their experience and insights for the benefit of other Members (like you). Please show them your appreciation by leaving a comment, 'liking' this post, or following this Member.