Post
US Petroleum Imports by Country
Apr 27, 2011 10:12 am GMT

496 views
You can win bar bets with this one, 'cause every American, almost without exception, knows that we import more oil from Saudi Arabia (or Libya) than from anywhere else.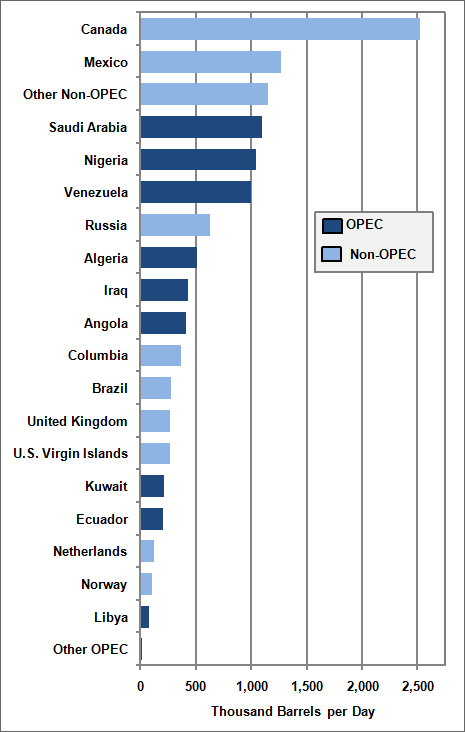 Thank Lou for the Post!
Energy Central contributors share their experience and insights for the benefit of other Members (like you). Please show them your appreciation by leaving a comment, 'liking' this post, or following this Member.