Sign in to Vote
4
Shared Link
Consultant, Strategic Communications
Wind turbine heights and capacities have increased over the past decade | U.S. Energy Information Administration
The U.S. Energy Information Administration provides a nice overview of wind turbine development over the past decade. The focus is on turbine heights and installed generating capacities. It's instructive to see that more than half of 2016's actual electricity production from wind turbines came from only five states. EIA also takes the opportunity to tease its recent annual survey of utility-scale electricity generators.
Wind turbines in the United States have grown in both average height and capacity over the past decade, according to data on utility-scale electricity generators collected by EIA.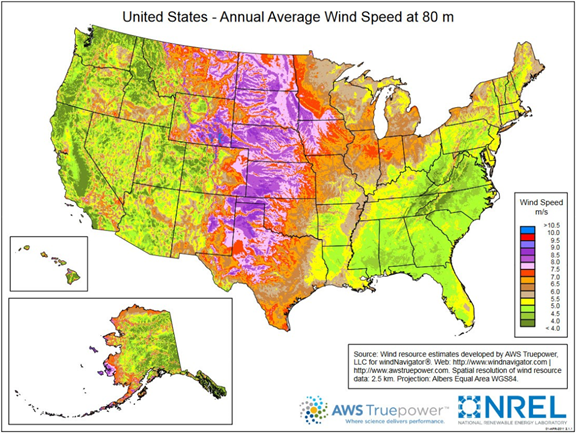 Discussions
No discussions yet. Start a discussion below.