Mar 14, 2019 1:19 am GMT

226 views
US renewable electricity grew to 19.7% of total installed capacity and 17.7% of total electricity generation in 2017, compared to 18.3% of total capacity and 15.6% of total electricity generation in 2016 according to the latest edition of the 2017 Renewable Energy Data Book from the U.S. Department of Energy's National Renewable Energy Laboratory (NREL). While gains were made, In 2017, renewable electricity accounted for 60% of U.S. electricity capacity additions, down from 67% in 2016. What do you make of the US renewable energy plans?
US Renewables Close to 20% of Total Electricity Capacity
This year's edition is the first to include data and trends for electric vehicles and energy storage technologies, in addition to data-centric charts for wind, solar, hydropower, and alternative fuels.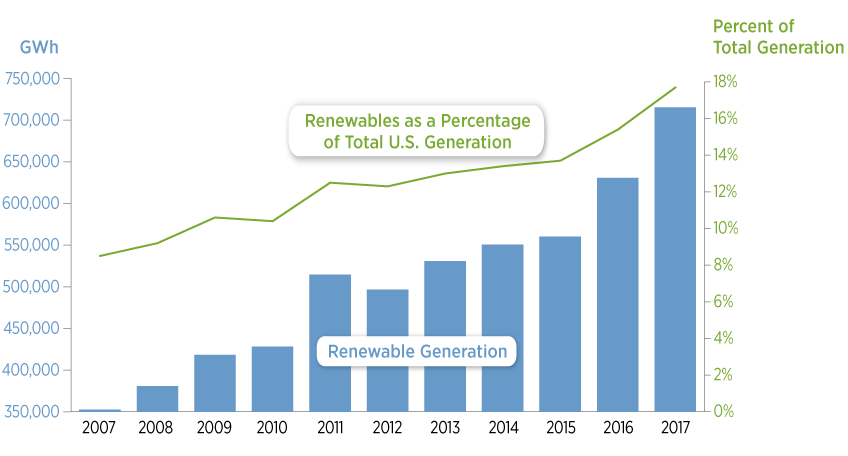 Thank Paul for the Post!
Energy Central contributors share their experience and insights for the benefit of other Members (like you). Please show them your appreciation by leaving a comment, 'liking' this post, or following this Member.