Aug 15, 2019 11:00 am GMT

418 views
The sale of the 714-megawatt East Anglia One implies a value for the offshore wind farm of $4.9 billion. It's expected to come online in 2020, generating enough emissions-free energy to power 600,000 average homes, according to Iberdrola.
Institutional investors are investing in offshore wind power projects at an earlier stage of development in a bid to earn steady income from long-term power purchase agreements, the news report highlights. For Iberdrola, the sale is expected to yield some 400 million UK pounds of income, according to a BloombergNEF analyst, capital it can invest to meet a goal of building out 10 gigawatts of offshore wind power capacity in the the next few years. 
The deal marks Macquarie's second large wind power investment in the previous week, according to the news report. The Australian multinational banking group's Macquarie Infrastructure and Real Assets joined to buy renewable energy developer Ocean Breeze Energy, the owner of a 400-MW North Sea offshore wind power project from Italy's Unicredit on Aug. 7.
Wind power met more than half the UK's energy needs recently, Bloomberg highlights, but was just hit by the largest power outage in years in the wake of failures at a gas-fired power station and an offshore wind farm, a grid failure that's being investigated to ascertain its root cause and ways to avoid such issues in future. 
Iberdrola Sells U.K. Offshore Wind Farm Stake for $2 Billion
The sale of a 40% equity stake in the East Anglia offshore wind farm highlights the rising value of offshore wind and institutional investors taking equity stakes earlier in the game.
Source:
www.bloomberg.com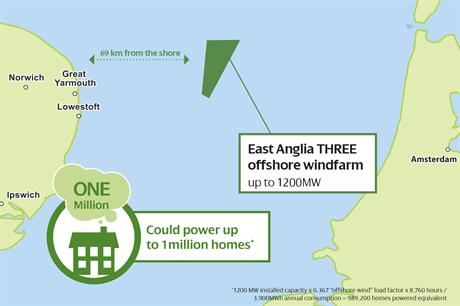 Thank Andrew for the Post!
Energy Central contributors share their experience and insights for the benefit of other Members (like you). Please show them your appreciation by leaving a comment, 'liking' this post, or following this Member.