Sign in to Vote
3
Shared Link
Independent Energy Analyst
Renewable Energy Trends, Electric Vehicle Infrastructure
Member since 2012
Independent Energy Analyst, Renewable Energy Trends, Electric Vehicle Infrastructure
Municipal electric utilities can be independent
Rural development with respect to utility policy and energy efficiency is a unique challenge. But in southeast Iowa, smart policy means combining efficiency upgrades in the utility world with investment in clean renwable energy. The town of  Bloomfield, IN is expected to become energy indepedent in its use of electricity by the year 2030. What are other examples of rural areas that can be energy independent?
When it comes to rural development, the town of Bloomfield, in southeast Iowa, is holding its own, and can act as a model for other municipal electric utilities.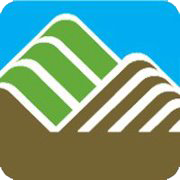 Discussions
No discussions yet. Start a discussion below.