Post
Discussion on Government Subsidies: Are Clean Energy Sources 'Due' Subsidies After Long-Standing Government Support of Fossil Fuels?
TribTalk
May 9, 2019 6:05 pm GMT

444 views
As clean energy sources have gotten more affordable and won the support of many for their ability to help stymie the worst effects of climate change, a frequent area for discussion is the use of subsidies (whether in the form of ITCs, PTCs, feed-in tariffs, or other financial tools) to prop the renewable energy sources up while the technology has developed. No doubt that such subsidies have been instrumental in getting the world of renewable energy where it is today, and because advocates are quick to point out how cost-competitive they have become with traditional fuels the natural progression of the debate is for many to call on government to pull back on renewable subsidies and allow renewables to now stand on their own merit in a competitive market. 
This debate is quite an interesting one, bringing into light how people feel about subsidies for renewables as well as subsidies for fossil fuels (which have been long-standing). The Green New Deal's longest felt effect so far is keeping such clean energy topics in the mainstream, so there have actually been some pretty compelling articles written in this space recently.
In the Washington Post, this opinion piece argued about how the federal government has been subsidizing fossil fuels and a larger 'carbon economy' for years-- even decades. In light of that and the inherent legacy of a carbon-intensive energy sector that's created, the author argues that the Green New Deal (or any other subsequent 'green' policy) is in a way 'due' to subsidize the nation to get off of fossil fuels. He writes:
"The nation's energy sector has never functioned as a capitalist 'free market.' In fact, the pervasive use of fossil fuels today is the product of corporate-friendly policies through which the government has subsidized the industry and performed the spadework for its expansion. For more than two centuries, the state has worked on behalf of fossil-fuel interest not just to mend market failures or level the playing field, but also to create markets for energy firms and build infrastructure that ensure their profitability."
While that story is about the U.S. government, the same debate is playing out in states as well. In this Houston Chronicle article, the author lays how how federal subsidies have led to Texas being the largest wind power producer in the nation. This support has led to not only clean energy mixes in the Lonestar state, but also lower electricity prices across Texas. However the author notes that state lawmakers are now trying to fight those renewable subsidies for the sake of fossil-fuel interests that have "long decried as unfair advantages for wind and solar industries." This movement is a forthright attempt to slowdown renewable growth and keep the fossil fuel industry on top even longer. Watching how this plays out on the state-level will be interesting, as it will surely have wide-felt effects in other states where the fossil fuel production industry is powerful.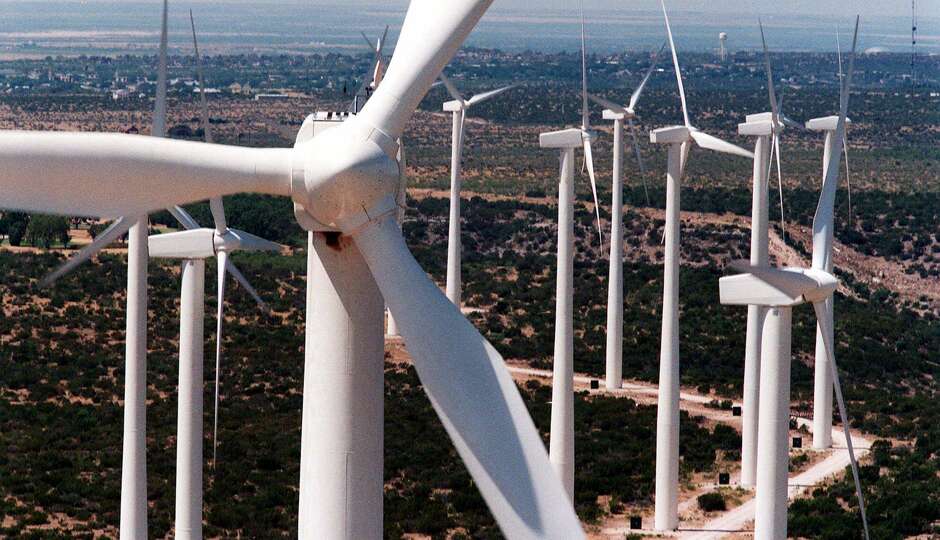 Lastly, coming at it from another angle is this article that opens by asking the simple question "How long would the fossil fuel economy last if we took it off life support?" Whereas the Texas lawmakers point out that renewable energy subsidies create an unfair market condition, the author of this article echos the Washington Post piece in pointing out the hypocrisy of that allegation. The study underlying this article points out that "between 1980 and 2000 the world spent on average $268 billion per year on implicit fossil fuel subsidies," a legacy that can still be felt today as that put the industry in prime position, an uphill climb for renewables or other clean energy sources to tackle. The author goes on to note how government dollars across the world, though particularly in the U.S. and China, continue to bolster fossil fuel industries, despite outwardly described goals of shifting to a clean energy mix. But when put up against an opponent with such a early and subsidized head start, with the wind at its back in its own form of subsidies, do renewable energy sources really stand a chance?
Thank Matt for the Post!
Energy Central contributors share their experience and insights for the benefit of other Members (like you). Please show them your appreciation by leaving a comment, 'liking' this post, or following this Member.