Nov 15, 2019 10:32 pm GMT

418 views
This innovative and thought provoking article from the always insightful Will Driscoll suggests that financing solar projects as capacity commitments (CPA) would provide investors with a 7.7% fixed rate of return. What I find most interesting with this approach is that it appears to avoid some of the stickier terms of a typical PPA, such as energy revenues, REC ownership, and guaranteed performance efficiency levels. Unlike Microsoft's Proxy Generation PPA, which attempts to eliminate performance efficiency uncertainty using an extrapolation for "expected energy output", this approach appears to avoid the issue entirely. But, I am left wondering how these other factors are handled under a CPA scenario. I'm guessing Will is already thinking/solving these other matters. Looking forward to future articles, Will.
FYI: NAESB has launched a standards development initiative for PPA contracts to aid qualified reporting entities in the management and reporting of REC's. The kickoff meeting is planned for 12/4.
Corporate solar purchase agreements could yield a fixed rate of return
In this op-ed, journalist William Driscoll proposes that corporations could earn a fixed revenue stream from a corporate solar purchase, at reduced risk, if a financial firm offered a new type of s…
Source:
pv-magazine-usa.com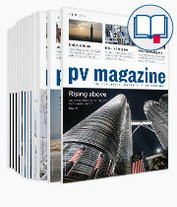 Thank Richard for the Post!
Energy Central contributors share their experience and insights for the benefit of other Members (like you). Please show them your appreciation by leaving a comment, 'liking' this post, or following this Member.