Post
Clean and Electric Transportation News Wrap Ups: By land, air, and sea!
Pinterest
Apr 12, 2019 9:32 pm GMT

398 views
Electric vehicles have been talked about for a while with regard to being one of the main and most exciting clean tech developments already under way, but there's still plenty to talk about until those full transitions actually take place-- especially as EVs still only make up a small portion of the global auto fleet.
The crux of transportation electrification is that by replacing oil and gasoline products to propel our vehicles with electricity, that will reduce overall emissions. Already plugging into the electric grid is cleaner on a per mile basis than using gasoline across the United States and in many other places, but as the grid shifts from dirty coal to cleaner sources like renewables and nuclear then that equation will shift even more in the direction of clean transportation and achieving climate/emissions goals.
So with that in mind, let's check out a piece of recent news from the electrification of each area of transportation: Land (cars), air (airplanes), and sea (shipping vessels)!
Land: Norway reaches historical electric car market share
Norway is a world leader when it comes to penetration and infrastructure for peresonal electric vehicles, and the recent data that came out from the Norwegian Road Federation show that's only trending more upward. Among the important data points: 
58% of March vehicle sales were pure EVs (not even counting hybrids)

That March number was aided by the beginning of Tesla's Model 3 delivery (over 5,000 delivered to Norway).

Overall for 2019, EV marketshare is above 48%

Much of this is driven by the fact that Norwegian Parliament has required that by 2025 100% of vehicle sales in the country will be electric-- they're certainly trending that way. 
Air: First Passenger Electric Aircraft to Take Off Soon
Electrifying air travel is by far the hardest, and potentially insurmountable, challenge of transportation electrification. This is because the benefit of jet fuel and other oil products that seems unlikely to ever be surpassed by batteries is the energy density-- the necessary power for a commercial jet would require such a heavy weight of batteries that flying would become impossible. That said, magniX and Harbour Air have teamed up to make the first all-electrical commercial air fleet-- the kicker is that it's a short-hopper plane. This means the airplanes would be the small seaplanes that only travel about 100 miles with a smaller number of flights-- but given that these smaller flights are still a vital part of the network of air travel, electrifying them would still be a win. And according to the article from IEEE Spectrum, the cost of retrofitting the planes with this tech wouldn't even exceed what a standard engine overhaul typically costs and would obviously save on the most expensive airline expense in fuel. This will be an interesting technology to keep watch on. 
Sea: World's Largest Shipping Company is Ditching Fossil Fuels and Challenging Their Competitors to Do the Same
This news came out at the end of last year, but it would represent quite a monumental shift in the shipping by sea industry. Oversea shipping via sea contributes 3% of global carbon emissions, so Danish company Maersk (the world leader in such shipping) plans to lead a shift towards sustainability. Their goals are fueled by investing in renewable fuel sources and cleaner shipping models. Typically when you see news about a breakthrough of this type of ambition, it comes from a smaller company who is trying to get ahead with innovation-- but the fact that this is coming from Maersk is exciting because success in these goals will absolutely lead to a trend being set across the industry, a great example where sector leaders have the power to really affect this type of clean energy change.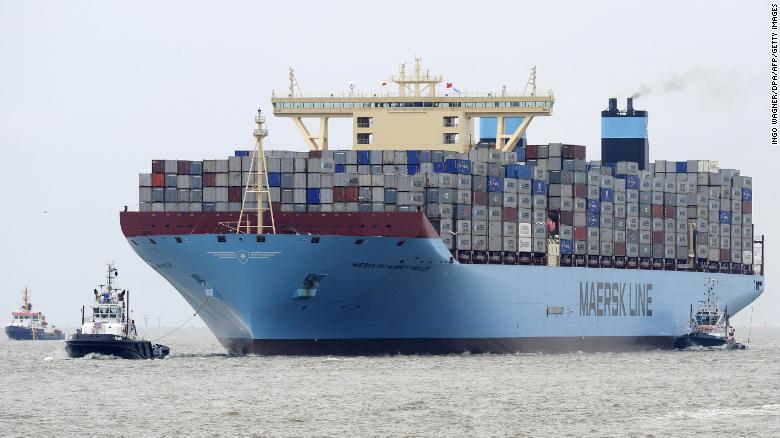 Thank Matt for the Post!
Energy Central contributors share their experience and insights for the benefit of other Members (like you). Please show them your appreciation by leaving a comment, 'liking' this post, or following this Member.