Utilities brace for power outages ahead of storm
Utility companies that service Merrimack Valley and Southern New Hampshire electricity customers say they're prepared for Thursday's impending snow and wind.
Source:
www.eagletribune.com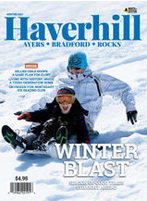 shared on January 4, 2018

94 views
With winter raising its ugly head across the country, now's the time to be prepared when the media comes asking about how you'll be dealing with upcoming storms. This linked article comes from a New England newspaper that queried the local utilities about how they planned to prepare for upcoming storms. To their credit, both utilities were ready with answers that did their best to soothe consumer concerns. If you know severe weather is on the way, make sure your emergency plans include a PR element.