May 14, 2019 6:47 am GMT

590 views
Talk about a biased article. A solar-centric publication is critical of a bill in Ohio that would help aging coal and nuclear-fired plants. The point of view isn't surprising, but a key part of any utility's outreach is to defend its positions because much of the reading public isn't savvy and won't ferret out biases in seemingly reputable media outlets.
Ohio readies bill to dump more money into coal and nuclear plants, industry groups explain how misguided it is | Solar Builder
While Illinois and Minnesota are driving forward solar energy policy in the Midwest, Ohio, the home state of Solar Builder, continues to embarrass itself.
Source:
solarbuildermag.com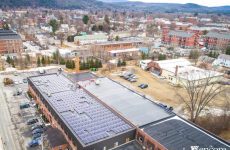 Thank Andy for the Post!
Energy Central contributors share their experience and insights for the benefit of other Members (like you). Please show them your appreciation by leaving a comment, 'liking' this post, or following this Member.